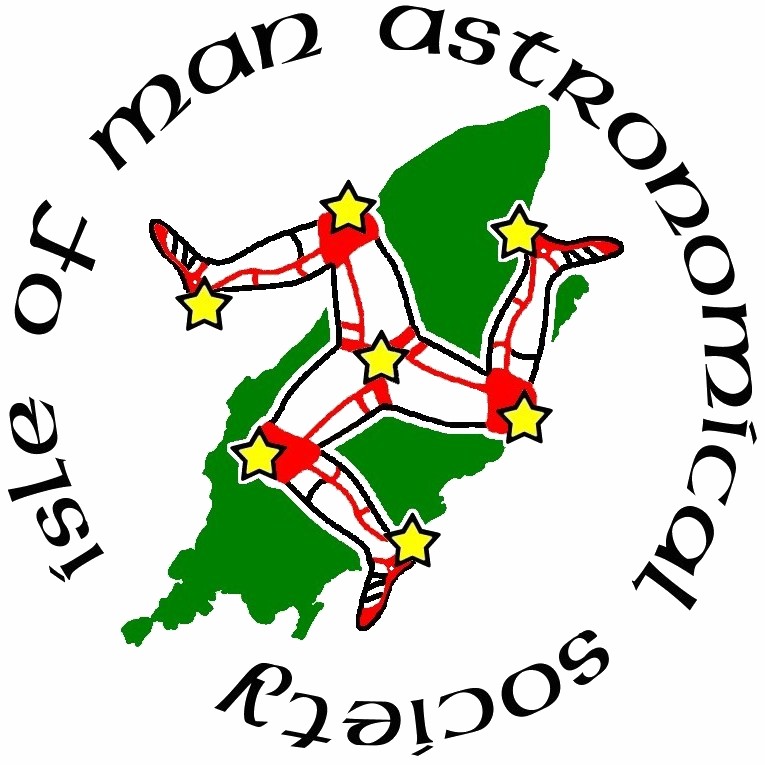 There are no Society meetings or public events being held until further notice. The Committee will change this decision based upon advice from the Isle of Man Government and the medical authorities as and when such advice is received.
May 2020 Committee Update


Your Committee has no appetite to risk the health of the membership or the public in any manner whatsoever.

Based upon the Isle of Man Government's ongoing emergency, albeit with some relaxation to restrictions, your Committee has pushed our own review date to that of August 2020. At that time, we will re-assess the situation, the outcome of which will appear on this page.
21 May 2020.


Isle of Man Astronomical Society (a company limited by guarantee)
Registered in Isle of Man No. 082412C
Registered office: 27 Close Kennish, Douglas, Isle of Man IM2 2HJ
Directors: J.W. Martin (Chairman); H.L.G. Parkin (Vice Chairman); G.J. Gordon (Secretary); E.G. Corlett (Treasurer);
A.M. Bridson; D. Brown; K. Deakes; R. Farrington; H. Glaister; A.M. Henthorne; G.S. Kewin; M. Newby.
Patron: Colin B. Hill